I cannot complain about this year's Xmas gifts – we just received the world record certificates from FIM.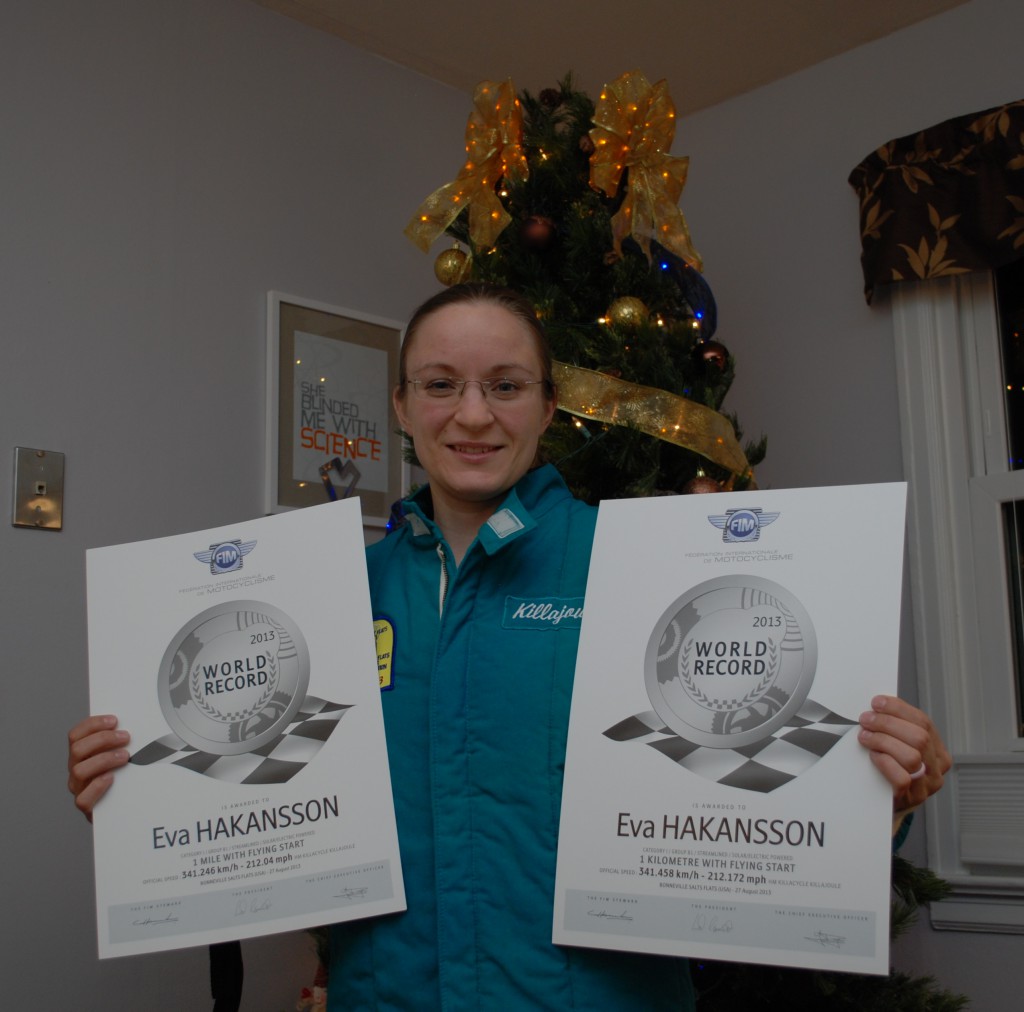 The new records are 212.040 mph (341.246 km/h) in the flying mile and 212.172 mph (341.458 km/h) in the flying kilometer, set on August 27 at BUB Motorcycle Speed Trials at Bonneville.
These are now the official world speed records for all kinds of sidecar motorcycles (including internal combustion) and all kinds of electric motorcycles in the flying mile and kilometer. It is, of course, also the world record for electric sidecar motorcycles.It is the first time since 1899 that an battery powered vehicle has taken an overall world record for a vehicle type…. 1899 the world's fastest car was electric, since then internal combustion has dominated everything with two, three, and four wheels (well, until now ).
Again, this would not have been possible without our great sponsors. Thank you all!
// Eva, Bill & the KillaJoule team