Bill and I spend the entire weekend working on the new KillaJoule battery pack.
Here is the result:
One (1) 15 kWh, 400+ horsepower battery pack ready for final assembly (Eva)
One (1) high-strength, low weight aluminum battery box for the above battery (Bill)
One (1) burnt hand (Eva's). Don't try to catch a falling BMS board with your left hand when you have a hot soldering iron in your right hand. The risk of hitting your left hand with the hot iron is very high, and it hurts a lot…
One (1) big bruise from falling off an office chair (Eva). Don't even ask me how it happened, it was so stupid. (No, mom, I was not leaning the chair).
One (1) fat raccoon trying to steal our grapes. Bill chased him off with the water hose.
Three (3) itchy mosquito bites (Eva). Somebody did not close the door properly… (name should not be mentioned)
Two (2) romantic days for two nerds (Eva & Bill) 😉
// Eva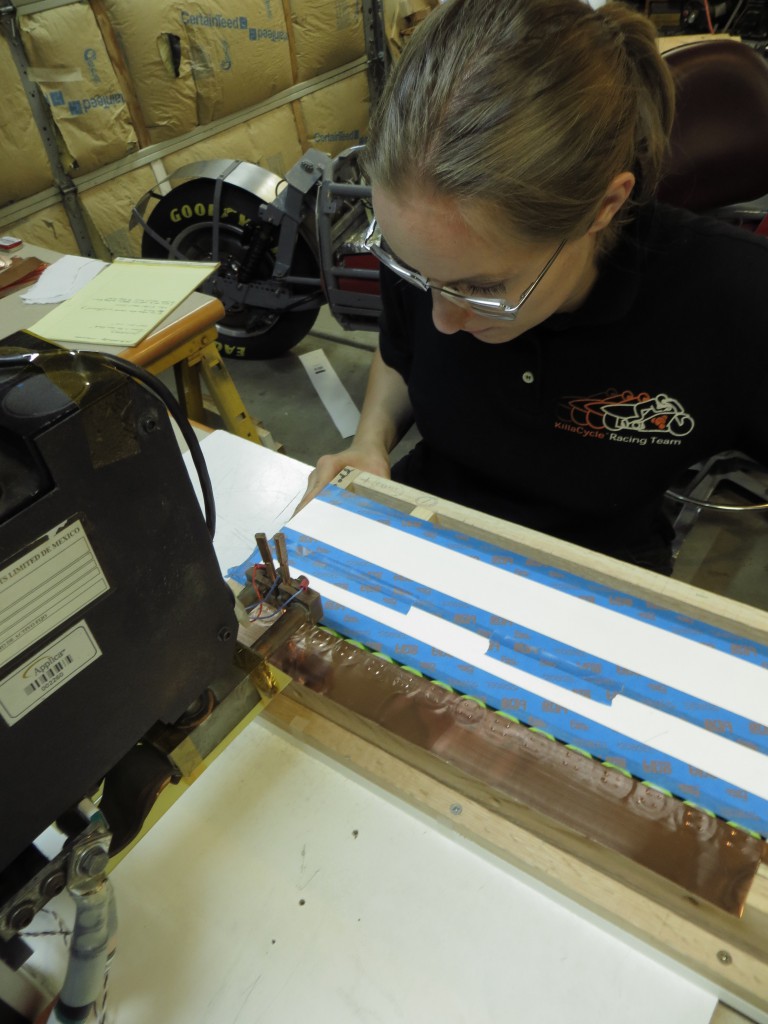 Picture: Eva is welding away….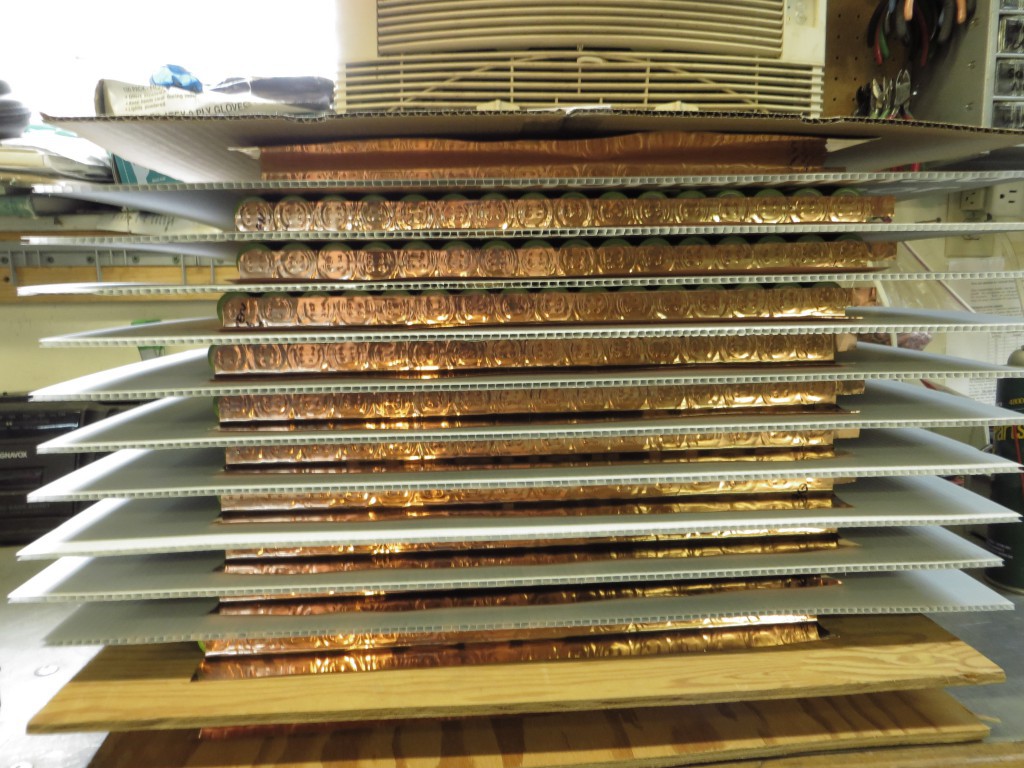 Picture: Ohhhh…. Look at all this sexy copper!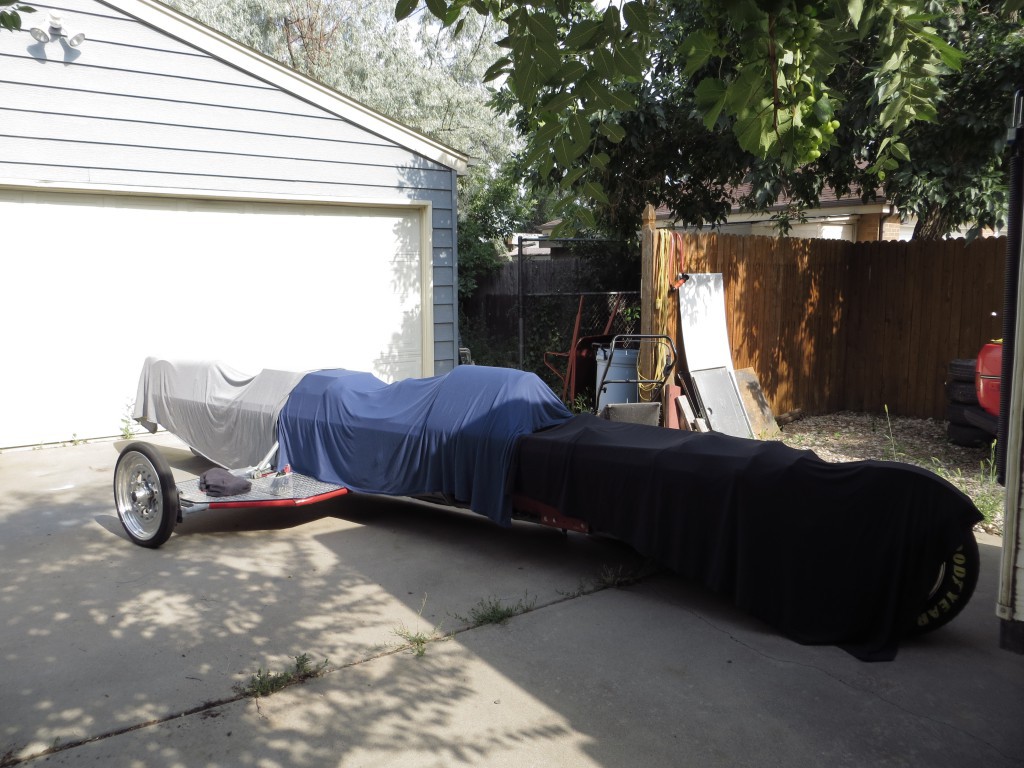 Picture: The weather on Saturday was dry so KillaJoule had to spend the day outside, giving much more room in the garage. KillaJoule is 19 ft long because that is the longest vehicle that can fit in the garage. That means that there isn't much room left in the garage when it is there…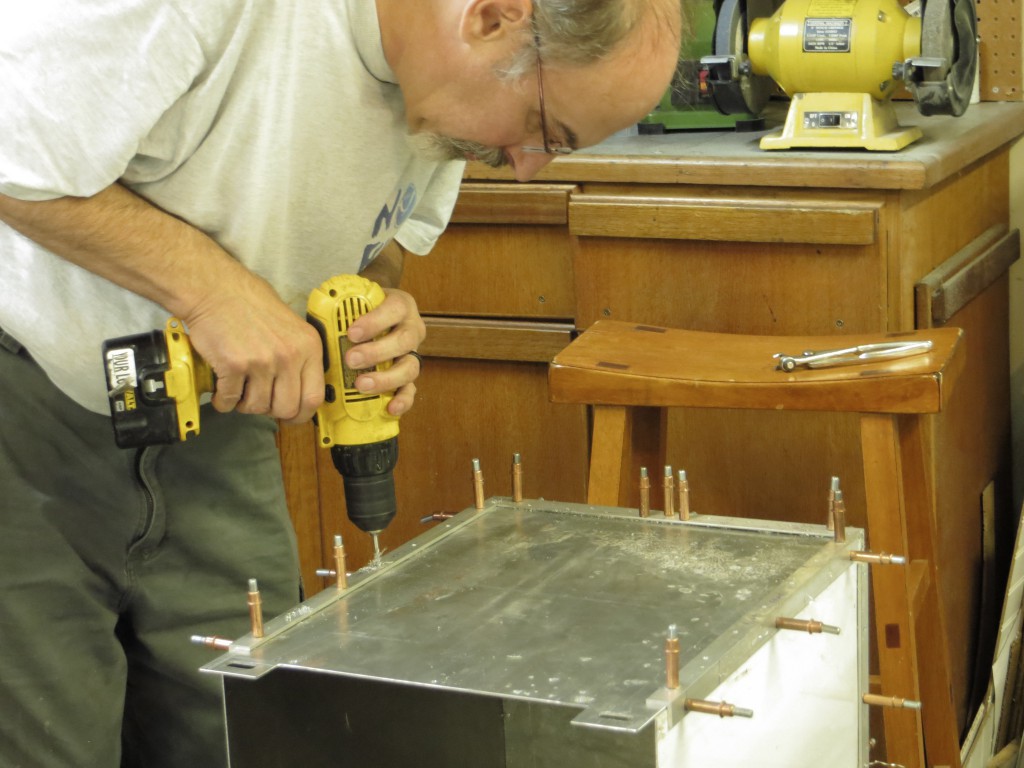 Picture: Bill likes using air craft techniques to build lightweight, high-strength battery boxes. All the material is from the aluminum surplus dealer ALRECO in Brighton, Colorado. There is no better place to get a bargain on aluminum.