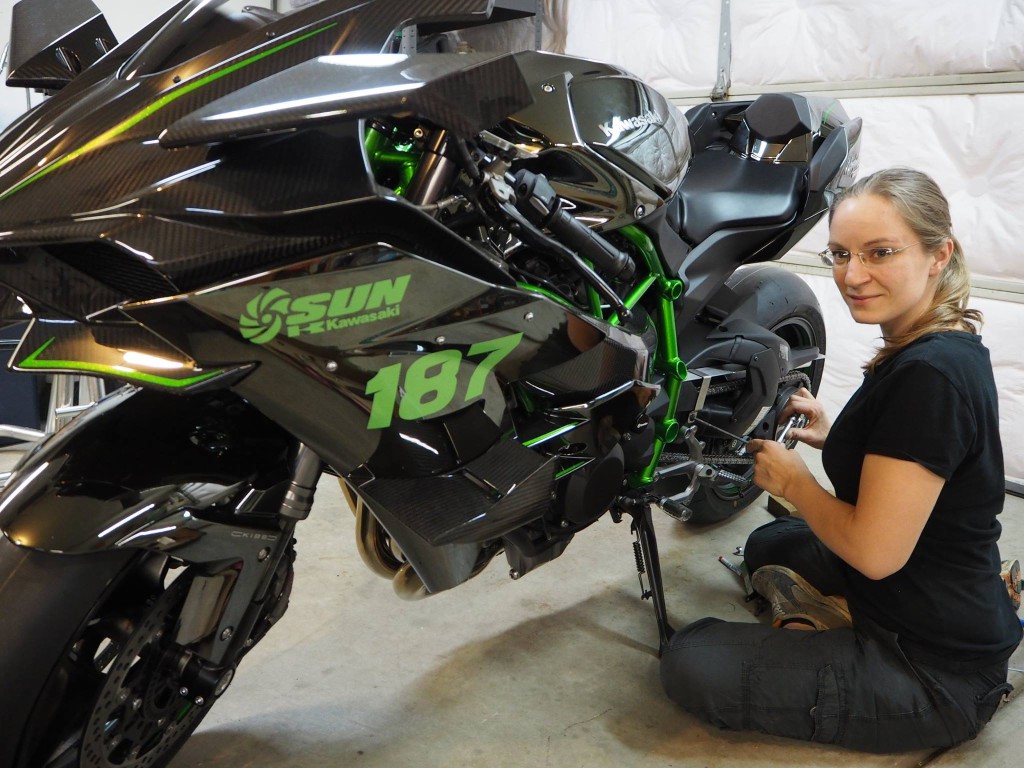 I had the honor and pleasure to work on this beauty over the weekend: Casey Ferry's brand new 300 horsepower Kawasaki Ninja H2R. Direct from the showroom floor, but needed some required land speed modifications such as a metal chain guard and safety wiring.
Although it was fun to have it in our garage, it was weird to smell the gasoline… We are not used to have anything smelly in the garage. It took me a while to understand where the smell came from, I first thought I had forgotten to put the lid on a can of paint. wink emoticon
If you want to see this piece of art in person – Casey will run it at the Colorado Mile this weekend.