ENGINEERING.COM
"Batteries Included—KillaJoule, the World's Fastest Electric Motorbike", April 10, 2017
Very nice article by Roopinder Tara. He particularly enjoyed being squeezed into the KillaJoule and having the seat belts tightened until he couldn't breath anymore. (The Eva and KillaJoule "dog-n-pony-show" includes sitting in the KillaJoule – if you are small enough… 😉 ) Read the full article HERE.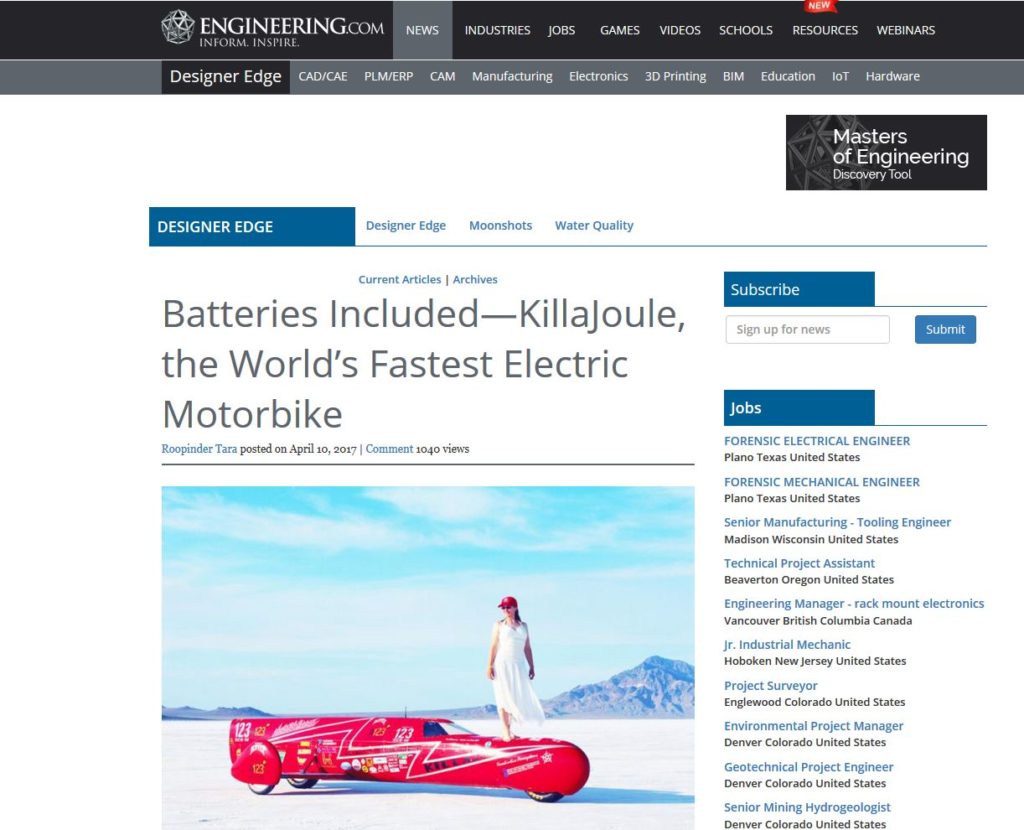 THE GUARDIAN
"Eva Håkansson: success engineered by passion", February 2016.
Excellent article by Matt Youson with beautiful photo by Paul Blundell. Read the full article HERE.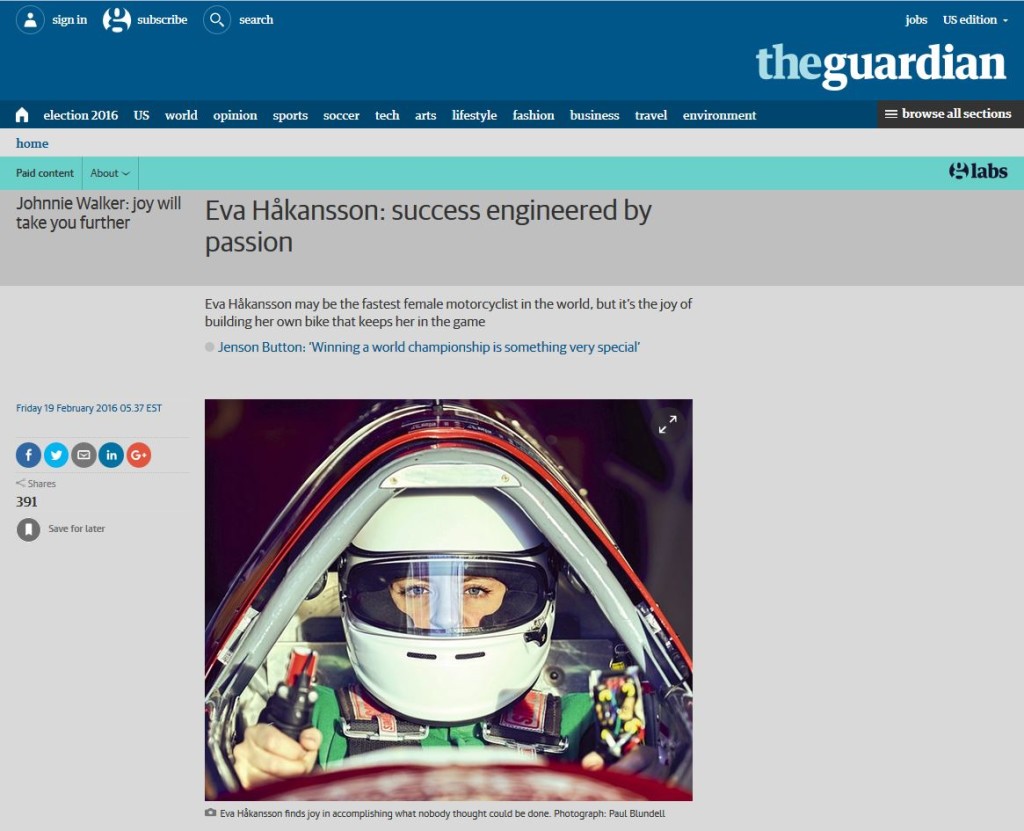 THE ROAD ELECTRIC
"Elektra", February 2016
Very well written article by Darrell Williams. Read the full article HERE.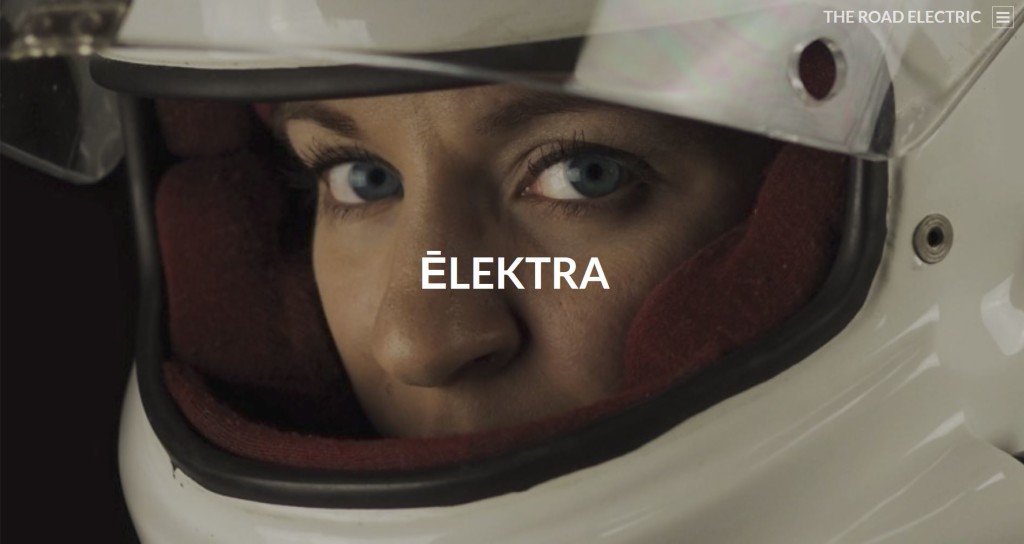 THE INDEPENDENT
"World's fastest female motorcyclist Eva Håkansson: 'I'm on a quest for 300mph'", September 2015
Very nice article by Karen Attwood in The Independent, a major UK newspaper. Read the full article HERE.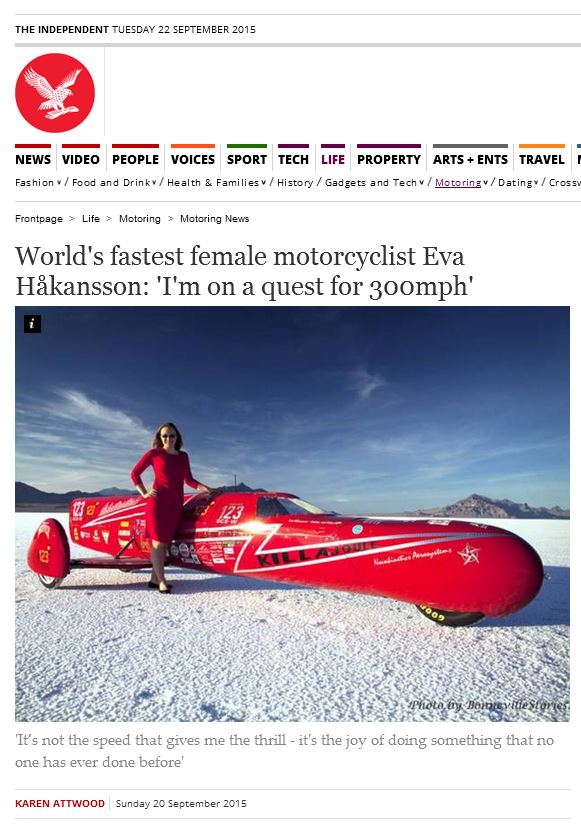 OUTRAGEOUS ACTS OF SCIENCE
"No Limits", August 2015
Eva and the KillaJoule is featured in episode 4/2015 "No Limits" of the popular show "Outrageous Acts of Science" (also known in the UK as "You have been warned").
Tune in the Science Channel on TV or purchase on YouTube: https://www.youtube.com/watch?v=jec6NEk1B0M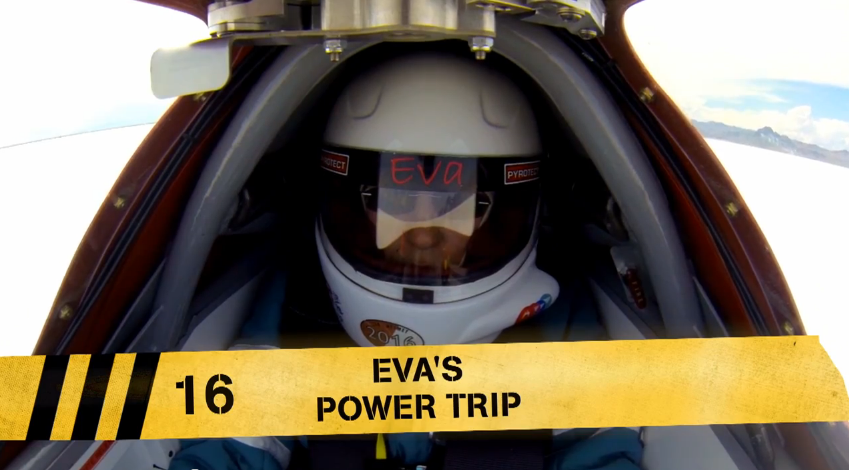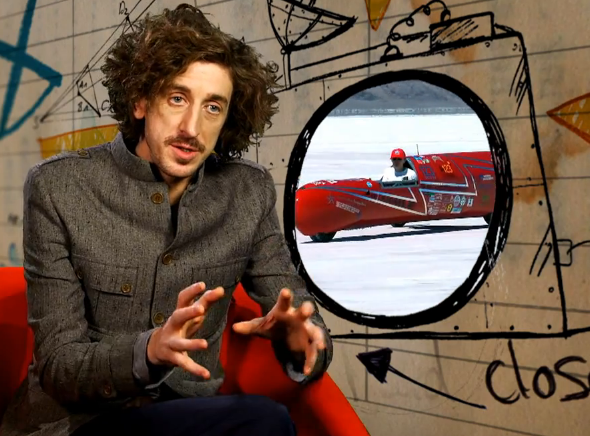 AMERICAN MOTORCYCLIST
"How fast can you ride?" by Heather Wilson (text), Scooter Grubb (photo), September 2015
Great article by Heather Wilson with beautiful photos by Scooter Grubb in the "American Motorcyclist" magazine. The article perfectly sums up the basics of motorcycle land speed racing. Click for readable resolution.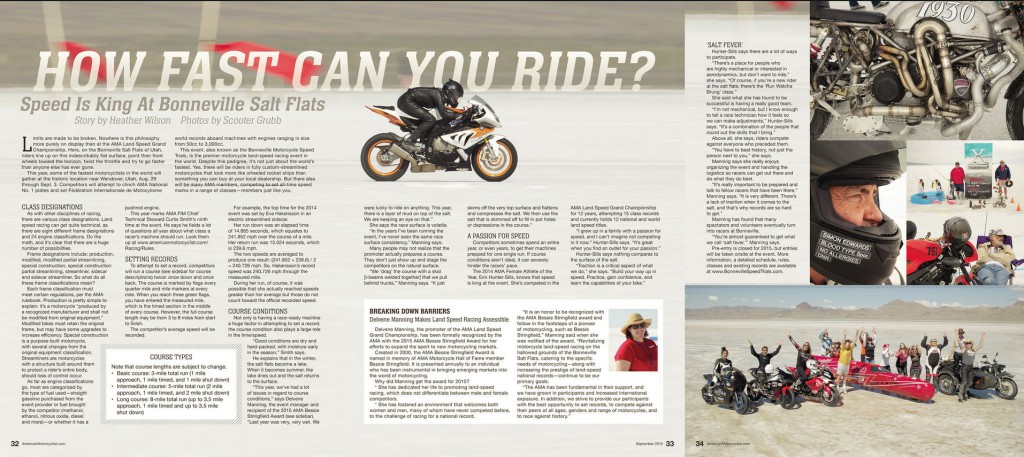 THE NEW YORKER
"The Electric Future of Motorcycle Racing", by Zach Zorich. January, 2015
Link to article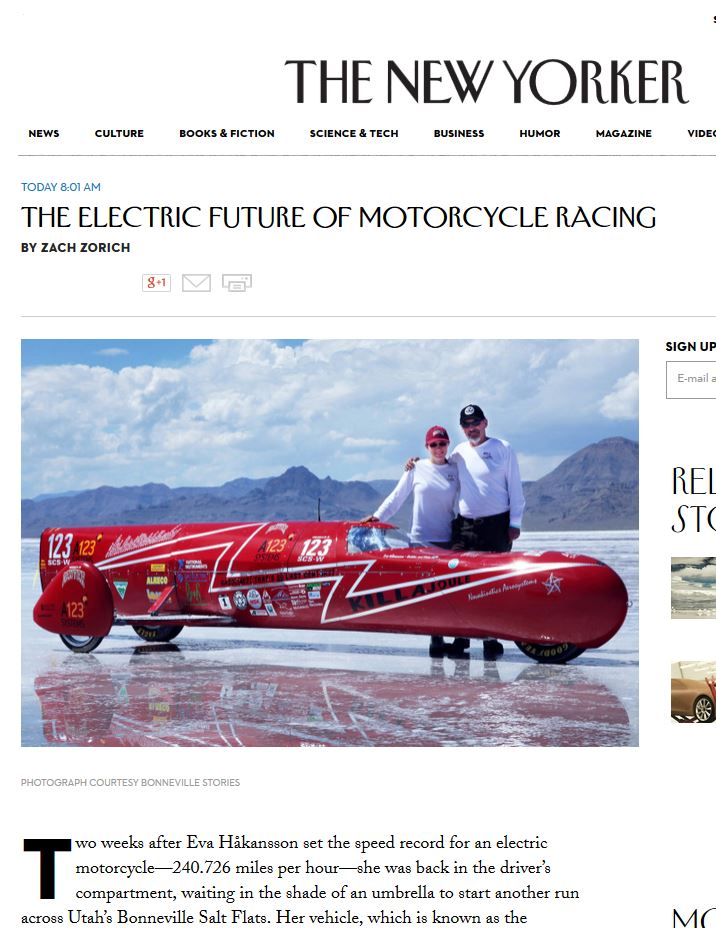 DAVE'S KILLER BREAD
"Breadhead of the month"
February, 2015
FAST FACTS
November 2014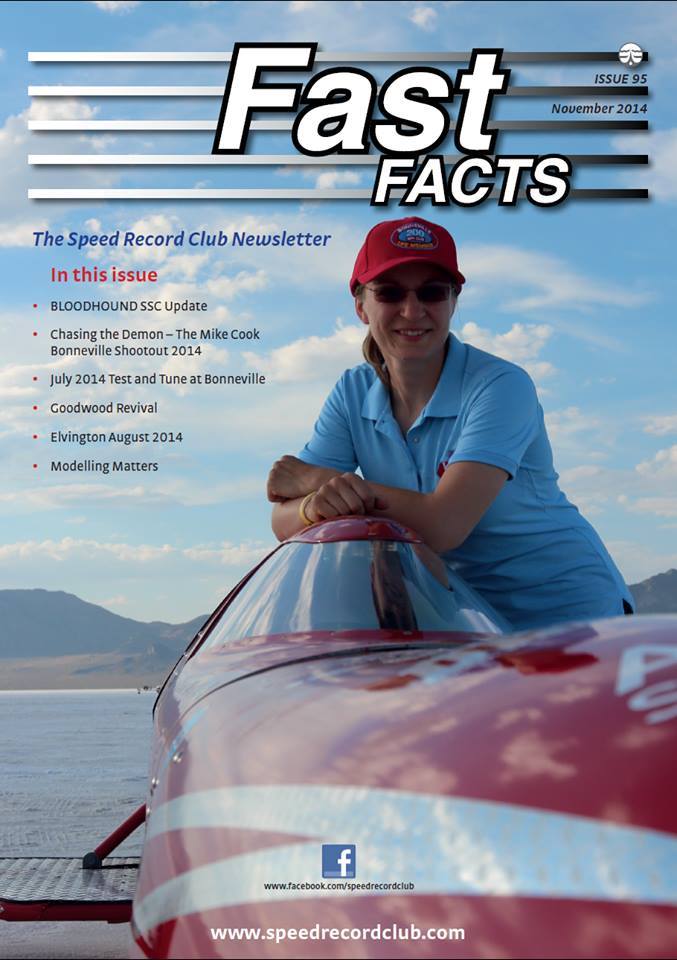 INCH MAGAZINE
"Lady of the Lake"
November 2014
WESTWORD
"Fast love: The KillaCycle brought this couple together", by Ron S. Doyle. Read the full article HERE.
June 2011