KillaJoule would not be the world's fastest electric motorcycle without these great partners that have supported the project in different ways. We can highly recommend their products and services. Do you want to join this winning team and see your company name or logo on the KillaJoule, on the website, in presentations, on our "hero cards", or on other associated products such as team clothing? Contact Eva.

Gasoline?! Internal combustion?! 
That's so last century!
Flat out into the future with the latest technology!
A123Systems
A123Systems extremely powerful batteries is the secret behind the KillaJoule! www.a123systems.com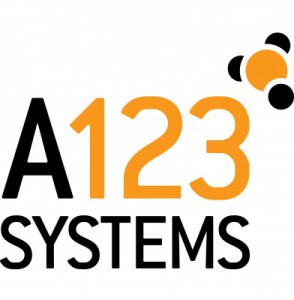 Nova Kinetics
Nova Kinetics are specialized in airplane parts made of composites. The owner Jim Corning and his great guys have made the gorgeous, super slick KillaJoule composite skin. www.novakinetics.com

Larson Engineering, Boulder, CO
Larson Engineering in Boulder is your one stop machine shop. Rich and Rick Larson machined the gorgeous custom-made 300+ mph wheels for KillaJoule. Good prices and fast turnaround. Need something machined?! Give them a call today! (303) 449-9292, 1006 Lee Hill Dr, Boulder, CO 80302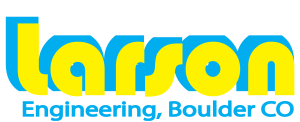 EVO Electric
The gorgeous and insanely powerful 500 HP motor in KillaJoule is made by EVO Electric.
https://avidtp.com/product/evo-motors/

Rinehart Motion Systems
The lightest and most powerful motor controllers on the planet! www.rinehartmotion.com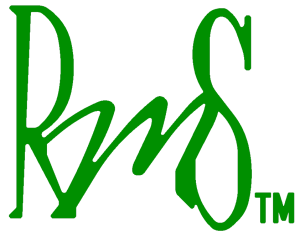 Cummins Onan
The whisper quiet 10 kW bio-diesel power system in our race trailer is from Cummins Onan. It recharges KillaCycle in less than 5 minutes in-between runs, and recharges KillaJoule after a 250+ mph record-setting run in 0.5 hour. www.cumminsonan.com

Arai Helmets
Super-comfortable and super-safe helmets for street and track!  www.araiamericas.com
Parts Giant
Giant selection, Giant savings. Find great deals on all your favorite brands of motorcycle parts and accessories. www.partsgiant.com

Push Plastic
Your source for all kinds of 3D printing filaments, including spools of 25 kg (55 lb) or even bigger! If you want to print big things – like bodywork for a streamliner motorcycle – Push Plastic is the place to go! www.pushplastic.com

National Instruments
State-of-the-art data logging and control systems. www.ni.com

Woody's Wheel Works
Going 250+ mph requires perfectly balanced wheels. Woody's Wheel Works perfectly aligned and balanced the wheels on the KillaJoule. Nobody does wheels better than Woody. It is a well-known fact internationally. www.woodyswheelworks.com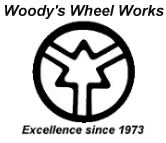 Bonneville Stories – Lou Fischer Photography
Lou Fischer's "Bonneville Stories" website is dedicated to preserving a portion of the history that is Bonneville Motorcycle Land Speed Racing.
www.bonnevillestories.com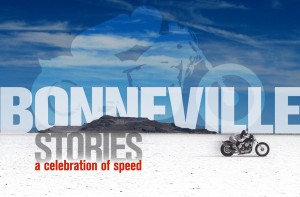 Jayhawk Trailers
The place to get trailers, trailer equipment and trailer repair. Jayhawk Trailers take care of all our trailer and truck bed needs. Commerce City, Colorado. www.jayhawktrailers.com

Simpson Race Products

Probably the best racing products in the world, and my absolute favorite! www.simpsonraceproducts.com
GoPro
If it isn't on video, it didn't happen. GoPro Hero – the world's most versatile camera – makes sure all our records are documented in cinema quality HD. www.gopro.com

Manzanita Micro Power Systems
Thanks to the HUGE Manzanita Micro PFC-50 charger, the KillaJoule can be recharged after each run in less than 0.5 hour. KillaJoule is also using Manzanita Micro's great BMS system The BMS just plugged in and worked perfectly. Nifty color-coded LEDs tell you exactly what is going on. Plug in your laptop if you want the detailed info on a cell level. Plugs right into the charger. Awesome. www.manzanitamicro.com


ALRECO
_The_ place for aluminum. The KillaJoule bodywork is made from pre-painted "sign stock" from ALRECO.
11299 Brighton Rd, Henderson, CO 80640, (303) 287-7210
NSK Bearings
Keeps the spinning parts spinning! www.nskamericas.com

Riders Discount
Your source for high quality motorcycle clothing. Great selection and great prices. www.ridersdiscount.com

Fire Safety Services LLC
Keeping both Eva and the KillaJoule safe. www.firesafetyservices.biz

The 3D Printing Store
Your place for everything 3D printing. www.the3dprintingstore.com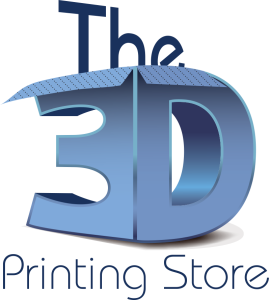 M&H Racemaster Tires
High performance racing tires. These stick when others spin. www.mandhtires.com

High Tech Systems LLC
The world's fastest battery packs and BMS! High Tech Systems has developed the BMS that we use in the KillaCycle. www.hightechsystemsllc.com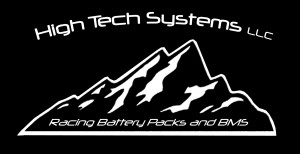 Bimba
Leaders in actuation. The kevlar brake parachutes on KillaJoule are actuated using Bimba air cylinders. www.bimba.com

Tyco Electronics
KillaCycle's and KillaJoule's light-weight, high-power contactors are from Tyco Electronics. www.tycoelectronics.com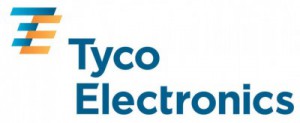 DesignFOIL by Dreesecode
Windows/Linux-based airfoil software tool. www.dreesecode.com

New Eagle
Control systems solutions. www.neweagle.net

Avon Aero Supply Inc.
Avon Aero is the world's source for Military/Civilian Gas Turbine Engines and Components for aviation, marine, industrial, training and research applications. www.avonaero.com

Zilla / Cafe Electric
Zilla is the most used motor controller for electric drag racing. Able of 375 V and 2000 A, you will find it in most record holders. www.cafeelectric.com

Tumanako
Open source motor controller project – like Linux for your electric car. www.tumanako.net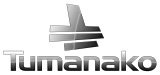 Greenstage New Zealand
Market driven change for the planet. Driving force behind the Tumanako project (see above). www.greenstage.co.nz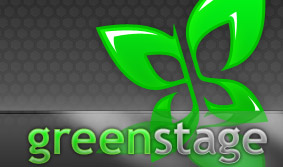 Kelly Controls
Great selection of motor controllers to great prices. www.kellycontroller.com

Motenergy LLC
Manufacturer of the "ETEK-RT" and "ETEK-R" motors, both replacements for the Briggs & Stratton ETEK motor. Most bang for the buck for small EVs like motorcycles and lightweight cars!
Best price if you buy online direct from Motenergy at www.motenergy.com. (The real name for "ETEK-RT" is ME0709 and for "ETEK-R" is ME0708).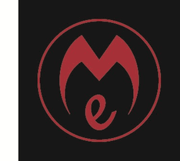 Miyachi Unitek

The right welder for high-power, high-energy battery packs! www.miyachiunitek.com

ALRECO Aluminum Surplus
_The_ place to buy aluminum! Enormous selection, great prices. 11299 Brighton Rd, Henderson, CO 80640, (303) 287-7210
United Process Control
Industrial process control and automation. www.group-upc.com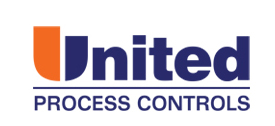 Stud Welding New Zealand
Stud welding and steel composite floor installations. www.studnz.co.nz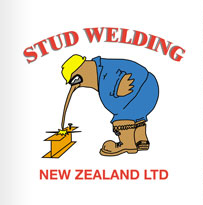 Quality Tire
Owned by Scotty Pollacheck, World Record holder and official rider of the KillaCycle. As a locally owned, independent automotive shop, Quality Tire specializes in providing superior service on tires, wheels and brakes. www.qualitytiremedford.com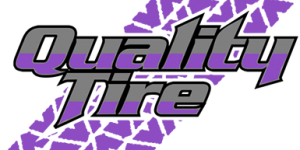 Do you want your company name on KillaJoule or KillaCycle and be listed here?
We gladly accept all support we can get – it makes the future brighter for electric vehicles, and we offer great publicity in exchange. Contact us to learn more.
Special Thanks to:
It takes a village to build a streamliner! All the people below have helped in one way or another to make the KillaJoule successful. Thank you all! (And thank you all that we forgot to mention…)
A. FURGIE
A-1 MOBILE MECHANICS INC.
ABBIE & JOHN MABEN
ALEXANDER & JEMMA
AMY & SAM ELLIOTT
ANDERS JONSSON
ATHOL WILLLIAMS
AVON AERO
BEN COLENSO
BILL & CAROLE CLAPP
BO HALL
BOB & SHERRY ANDERSEN
BOB SCHNEEVEIS
BOB, GALEN, TIM & JOSH at ALRECO
BRAD PALMER & CHARLES VESELY
BRENT & KENT SINGLETON
BRIAN LECKEY
CARTER & THEO BROWN
CARTER BROWN
CASEY FERRY
CATHY WELSH WISE
CHRIS ROBLES
CHRISS HORSTMAN
CLAY & GARY GARDINER
COLLE ROCKY
DAN & TERI LUMIAN
DAVID DUQUESNEL
DEE & STEVE WEST
DELVENE MANNING & LUCAS REBER
Dr. MICHAEL KRANZHOFF
DWAYNE McKENZIE
EBIKES.CA
ERIN & ANDY HUNTER-SILLS
FIRE SYSTEM SERVICES LLC
FRANK & SHARI JOHN
GEORGE MITSUOKA
GEORGE REEVES
GERRY JENKINSON
GREEN SHED CONVERSIONS
HOWIE & MARIAN CAMMACK
JAMIE LEBEN
JIM CORNING AND CREW at NOVAKINETICS
JIM DAWSON
JOAKIM ASPE
JOE SELLARS
JOHN & MARILYN RENWICK
JOHN & SUSIE BRUSZENSKI
JOHN BAECHTEL
JONAH MYERBERG
JOSH ALLEN
KAREN, NICK & ELLIOT WAGNER
KERRY MANNING
KEVIN SMITH & KATIE COLLINS
KIWI-STEVE & KERRY LOVELL
LARRY RINEHART & CHRIS BRUNE
LENNART "VIKING" HELLBERG
LOU & KATHLEEN FISCHER
MALTE JAENSCH
MARK THOMASON
MARY & CHAD CARVER
MATTIAS PILV
MAX LAMBKY
MICHAEL LAMPERTH
MIKE COOK JR.
MIKE COOK SR.
MIKE MOSER
MIKE STOCKERT & ALICIA KELLY
MORNINGSIDE ELEMENTARY
NICK, SHANNON, ISAAC, RYAN, KYLE, CANH, WHIT, JAKE, KEVIN, DAVID, JOEL, MUJEEB & JIM at A123 SYSTEMS
NORM SMITH
OLIVER ELECTRIC CONSTRUCTION INC.
ONA REED
PAUL BLUNDELL
PHIL HAWKINS
PHILIP COURT
RAINER KOPP
RAY & MARY CHRISTOPHER
RICH LARSON
RICHARD & MIKE TYRRELL-EAD
RICHARD JESCH
RICHARD JESCH & LINDA OLSEN
RICK LARSON
ROCKY ROBINSON
SCOOTER GRUBB
SCOTT & APLE SNEDDON
SCOTTY & SUSAN POLLACHECK
STEVE & RAE CICIORA
SVEN & LENA HAKANSSON
TATER PICKLE TOYS
TOM & RO HUTCHENSON
TOM & ROSEMARY RIT
TOM DOLLMEYER, SCOTT BEARD, MITCH PETERSON, CHARLES VESLEY, BRAD PALMER, MICHELLE HUNT & ALYSSA JENKINS at CUMMINS INC.
TOM RUBIN, KENT GORMAT & DOUG GONIGAM at PARTS GIANT
TOM, TABBY, OLIVER & EMILY PARKER
TOMAS & LENNART HAKANSSON
TRACY HELMHOLD
VALERIE THOMPSON
VICTOR K. NITTOLO
WENDELL NILSON
WILL & DAWN MATHEWS
WOODY & CHRIS WITTE
and everybody else we forgot to mention….