The KillaJoule electric streamliner sidecar motorcycle – piloted by builder and owner Eva Håkansson – set a new world speed record of 212.040 mph (341 km/h) at Bonneville Salt Flats on August 28, 2013.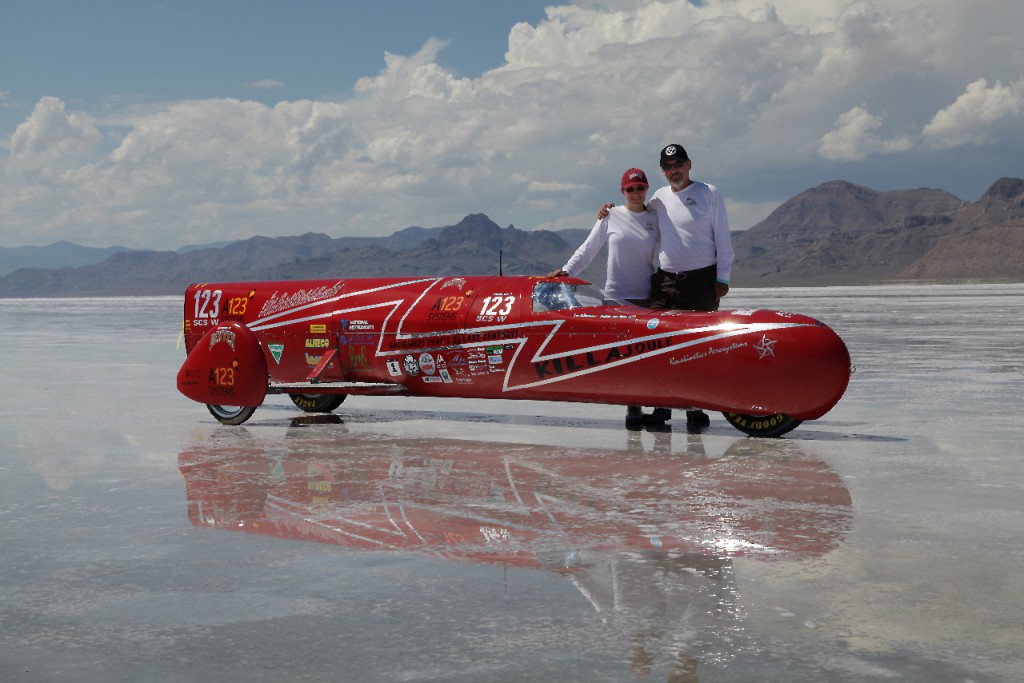 Picture: The wife-husband team Eva Håkansson and Bill Dube' with "KillaJoule"
The new record beats the previous international speed records for electric motorcycles as well as for all kinds of sidecar motorcycles (including internal combustion-powered sidecar motorcycles).
Note: The new record is pending certification by the International Motorcycling Federation (FIM).
There are also two national speed records that KillaJoule needs to break before it can be called the "world's fastest electric motorcycle" and the "world's fastest sidecar motorcycle of any kind". The national speed record for electric motorcycles is 215.960 mph and for sidecar motorcycles is 224.201 mph. Eva and her team will attempt to break these records at "Mike Cook's ShootOut" at Bonneville Salt Flats on September 12-16.
Below: On-board video from the 212.040 mph (341 km/h) world record.