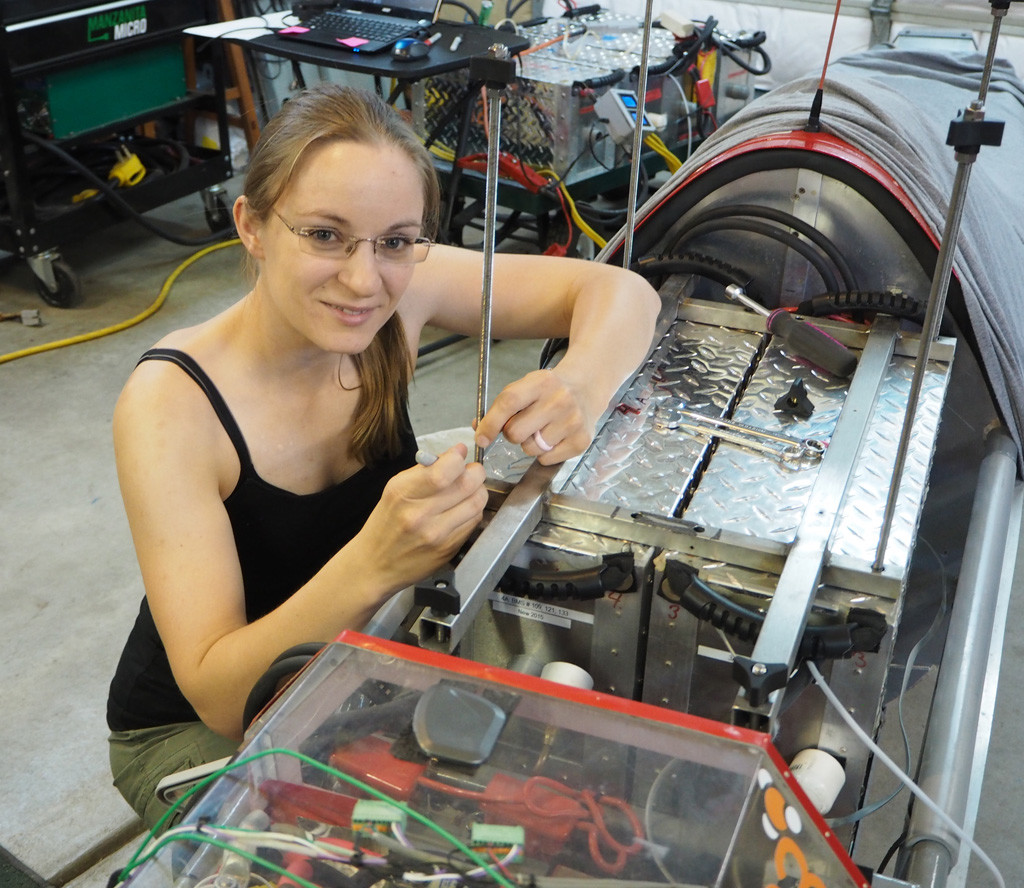 Despite the cancellation of Bonneville Motorcycle Speed Trials, the preparations of the KillaJoule continues because Mike Cook's Land Speed Shootout is still on.
There is always a long list of fixes and upgrades that I want to get done, and I have now made it down to the battery pack hold downs. The KillaJoule has two identical battery packs, so we can swap out the used battery pack to a fully charged one in the two hour turnaround between record qualifier and record backup under the FIM rules.
The four modules are held together and down with four long rods and an additional four bolts. To remove the rods and bolts has previously required either wrenches combined with quite a bit of time or power tools. I decided long ago to replace the nuts with knobs that could simply be undone with your hands, and I finally got around to doing it. This should cut out some complexity and some time from the battery swap.