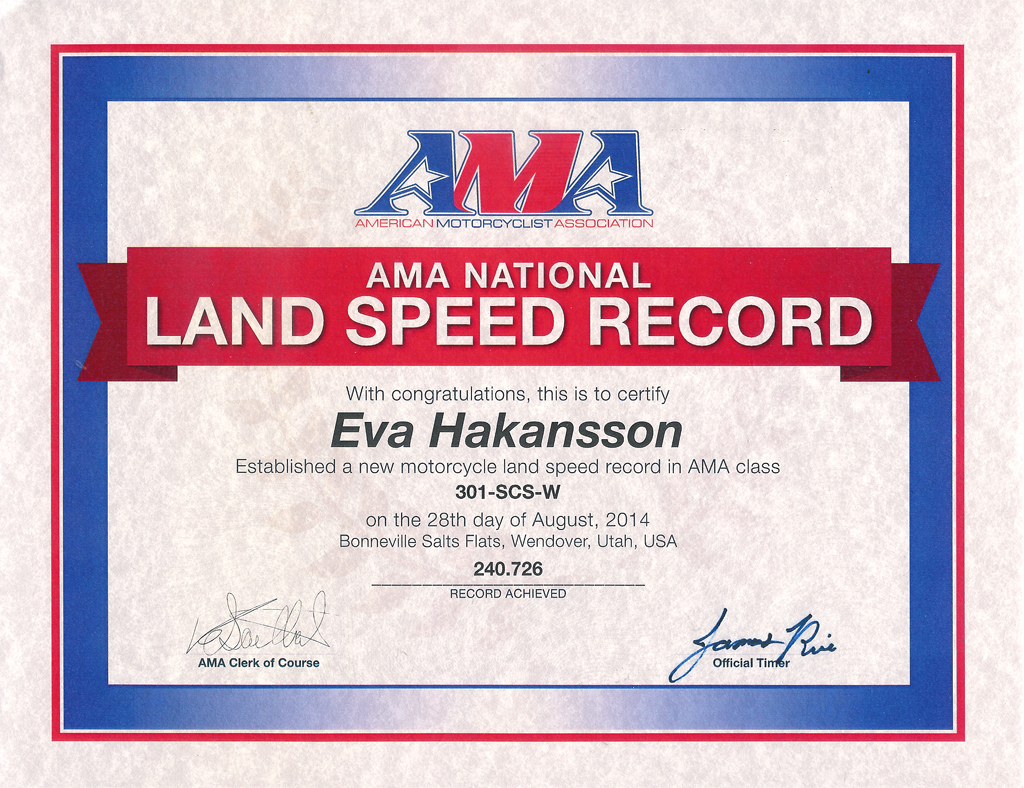 The record certificate from AMA was in the mail when we came back from New Zealand. The new 240.726 mph (387 km/h) record is now official!
This record beats all previous official, sanctioned records for electric motorcycles (previous ~215 mph, rider Paul Thede), for sidecar motorcycles (previous ~224 mph, rider John Stege), and for female riders (previous ~232 mph, rider Leslie Porterfield*).
Thank you all sponsors, volunteers, friends and family that has made this possible! We are making history and showing that eco-friendly doesn't mean slow and boring!
// Eva & Bill
—————————————-
*As we mentioned before, the single 270.224 mph (434 km/h) run at the ShootOut Test-n-Tune also beats Becci Ellis unofficial female rider record of 265 mph. Yes, we know that this is all technicalities, but technicalities are very important in record racing. After all, all you get for years of work is that little piece of paper (and an invoice for $350 if you set a FIM record…)